The Grill Restaurant
Experience a diverse menu along with specialty brunch presentations at this Long Beach restaurant. The Grill offers delectable cuisine all day long. Enjoy a variety of options including pizzas, sandwiches, pasta and more.
Hours of Operation:
Sunday - Thursday, 6:00 AM-10:30 PM
Friday - Saturday, 6:00 AM - 11:00 PM
24-hour in-room dining available.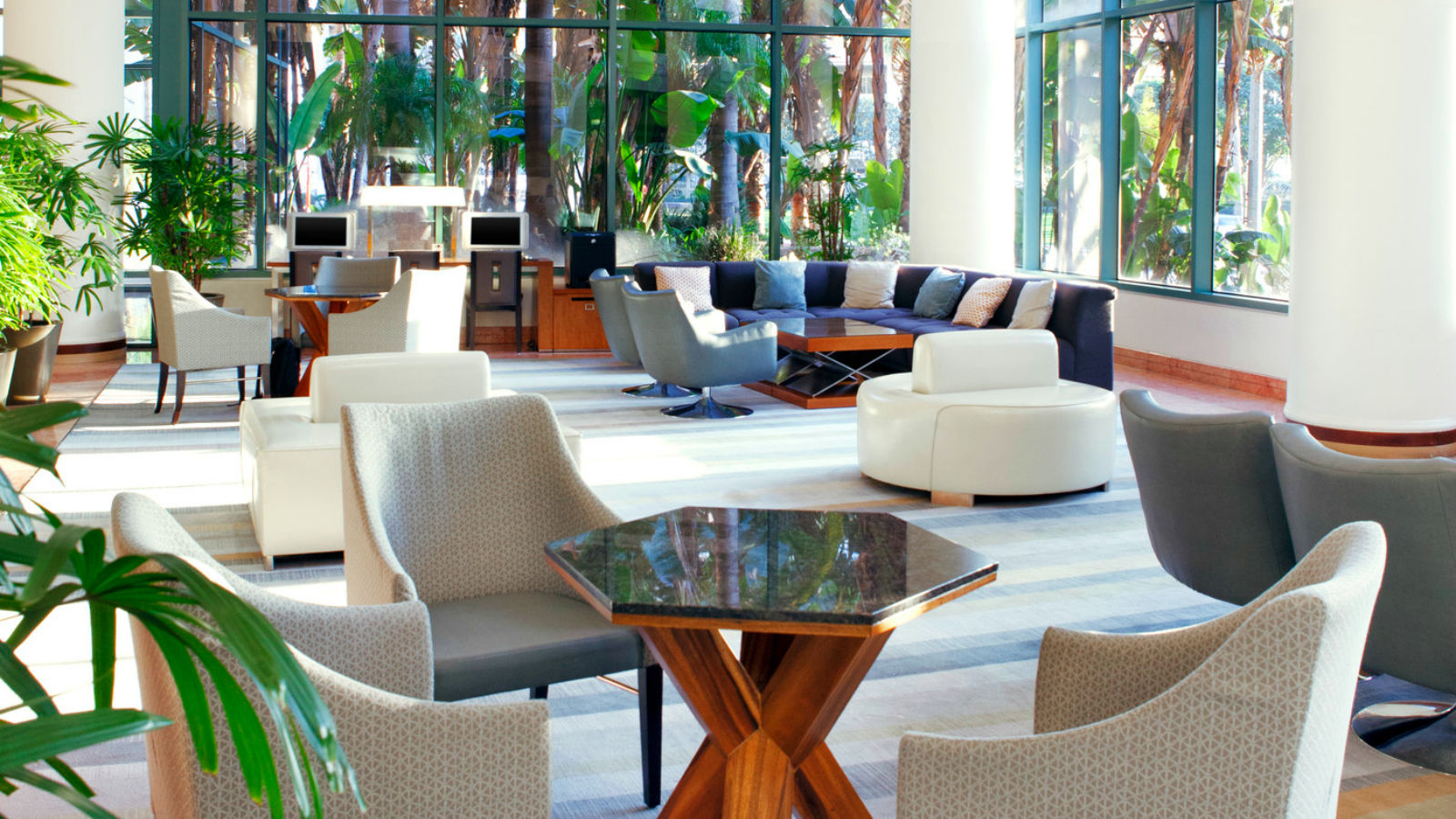 The Lobby Bar
The Lobby Bar serves the finest quality liqueurs. Guests can enjoy a sip of their favorite wines, scotches or martinis while watching television. The bar also offers happy hour discounts. Specialty drinks like coffee creations, tropical cocktails and margaritas are also served.
Hours of Operation:
Daily, 10:30 AM-10:30 PM
SuperFoodsRxTM
Maintain a healthy lifestyle on the road with our extensive SuperFoodsRxTM* menu. We are the first hotel to offer a signature SuperFoodsRx menu with numerous delicious options – from steel-cut oatmeal and blueberry smoothies to smoked turkey tacos and fresh seafood. These nutrient-rich dishes are available on our in-room dining menu, in addition to being offered à la carte and at the breakfast buffet downstairs.